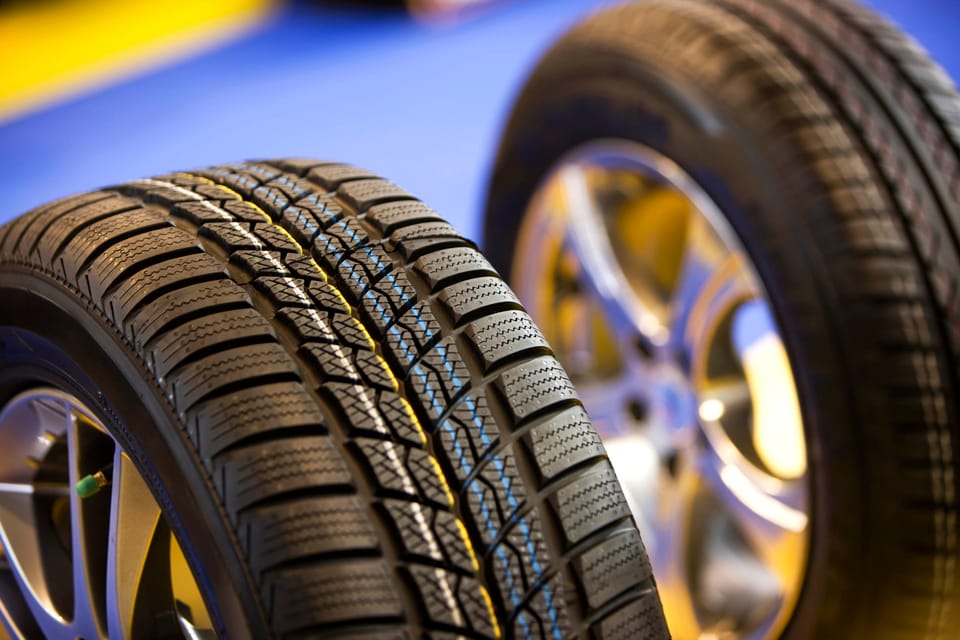 Cardinal Honda is a Great Place to Go for New Tires on Your Honda, Get Yours Here
The tires on your new or used Honda are essentially the most important parts of your car, truck, SUV, or minivan. While many systems ion a Honda regulate traction, only the tires actually touch the ground, so maintaining the best tread is essential. Your tires should ideally be rotated once every 3,000-4,000 miles, but various factors can influence tire tread including how frequently you drive in adverse weather conditions and the road conditions in your daily commute to New London. If the tires on your new or used Honda have reached the end of their life, new ones are just a service appointment away at Cardinal Honda in Groton, CT! We carry some high-quality tires from dependable brands, all of which are compatible for your Honda and made to last. Order tires today and schedule a tire rotation here at Cardinal Honda, located just 11 minutes outside of Waterford. Available tire brands include:
Goodyear
Dunlop
Kumho Tires
Michelin
Bridgestone
Check Your Tires Today!
The tires of your new Honda or used car are just as finite as other parts on the vehicle, with factors such as weather, road conditions, and driving frequency having major impacts on their lifespan. If you are unsure of your tires current condition, a good way to check for tread is to place a copper penny in one of the largest grooves running down the surface of the tire in your Westerly, RI home, with president Lincoln's head facing in towards the tire. If his head is mostly covered by the tires, it's the sign of great tread, but if his head is almost or completely visible, it is time to schedule a tire rotation. The grooves on your tires help to maintain grip on a variety of surfaces, especially when the rain or snow has set in on the route to Norwich. Without this tread, your tires will loose optimal grip, which can lead to what is known as "hydroplaning" where your vehicle loses control and begins slipping on slick road condition. If you want the most compatible tires for your Honda, our service center is the place to go as Honda cars are our bread and butter!
Get New Tires Today!
Our Groton, CT Honda dealership offers the right tires for your new or used Honda, so if you need a tire rotation, you may either schedule an appointment or take advantage of our Honda Express Service. Simply drive up during regular business hours and get the tires you need without scheduling an appointment! We are located on CT Route 12 in Groton and we hope to see you soon!
Tire Service Near Me in Groton CT
As determinants of the drive go, your set of tires, wheels, and their components are some of the most important, if not perhaps the most important. Ensuring that the former is in top-performing condition and that the latter is on the straight and narrow means the difference between getting going on that road trip out to Westerly RI and not. Even with the best tire repair and wheel maintenance, however, parts degrade, and damage occurs. Alignments and balance can even go out of whack from diverse driving conditions between Norwich CT and the New London and Waterford CT areas. Luckily for you...
Whether You Need Your Tires Rotated or Wheels Aligned and Balanced, the Experts at Cardinal Honda Are Here to Help
To help keep the worst from happening, it's a good idea, for one, to rotate your tires at regular intervals. This helps prevent uneven tire wear (a healthy tire tread makes the most of traction and grip, after all). Regularly rotating your tires helps spread this wear out evenly, extending the life of your tire set. This, in turn, can help maintain your fuel economy, diminish the risk of blowout or tire failure, and ensure dependable handling through water or across gravel.
However, all tire treads, summer or performance, all-season or winter/snow, do gradually wear out. If you never rotate your tires, this situation can become even worse more quickly. It can lead to uneven tread wear, hastening failure. Service your tires at our Honda service center in Groton CT, and we'll:
Check your tire pressure, correcting it if necessary
Examine your tire tread depth
Look for tread wear
Assess your tires' balance
Check for tire punctures or other damage
Repair or replace your tires as needed
Secondly, it's important to get your wheels aligned. Without properly aligned wheels, everything from fuel economy and tire life to overall performance can diminish. It's paramount to have your wheel alignment checked every six months or 6,000 miles or so. We'll be glad to take care of everything for you. Our car repair technicians will:
Measure your camber, caster, and toe and thrust angles as applicable
Examine your front and rear steering as well as your suspension
Perform the tire checks mentioned above
Align your vehicle and road-test it
Wheel balancing is strongly correlated here. Doing so corrects the uneven distribution of weight in your wheels, which can lead to excessive vibration, more-than-usual tire wear, damage to your suspension, and other problems. To get this result, we'll mount weights to your wheels, achieving the right balance for the wheel assembly.
Have other auto service needs? We'll be happy to bring you in post haste. If you're in a hurry, check out whether your concerns qualify for Honda Express Service; it'll mean getting in quickly. Either way, making an appointment with us is easy -- just use our online scheduler. We look forward to helping you get back on the road in no time!
Schedule Service